Port Orleans French Quarter is a foodie paradise. With delicious bites like beignets and sandwiches, to fresh pralines and much more! The wonderfully themed dining location features a menu filled with iconic treats found in New Orleans.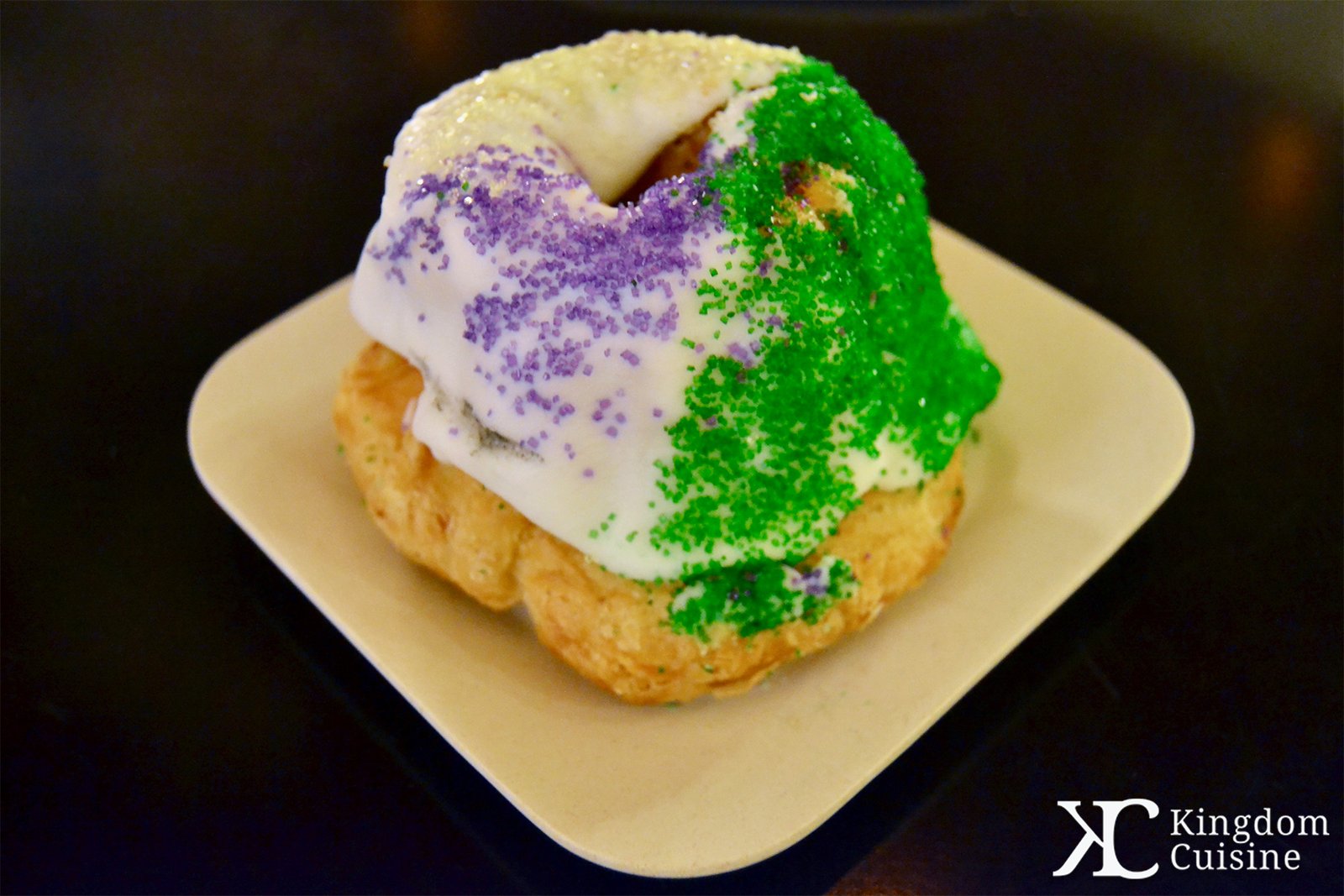 On the menu guests will find Louisiana-style King Cake. King Cake is similar in texture to coffee cake and made from a Danish dough that is filled with cream cheese, cinnamon sugar and twisted into the staple circle shape.
The iced treat is filling and flavorful, making it the perfect snack or dessert. King Cake is slightly more dense than a standard cake, so be sure to grab a fresh cup of chicory coffee to go along with your tasty treat!
If you're headed down the bayou to Port Orleans French Quarter, be sure to stop by Sassagoula Floatworks & Food Factory for a Louisiana-style King Cake!