If you haven't visited Trader Sam's, you'll want to add it to your Disney bucket list! Trader Sam's is an iconic bar or lounge at both Disneyland and Disney World where the story of The Jungle Cruise continues to live on. Created by the Head Salesman, Trader Sam, these locations are the perfect place to kick back and relax.
On the "No-Booze Brews" section of the menu at Trader Sam's is the Schweitzer Falls. Named after the Schweitzer Falls in the Jungle Cruise and Dr. Albert Falls, this refreshing and tropical drink is one wonderful way to cool off on a hot day!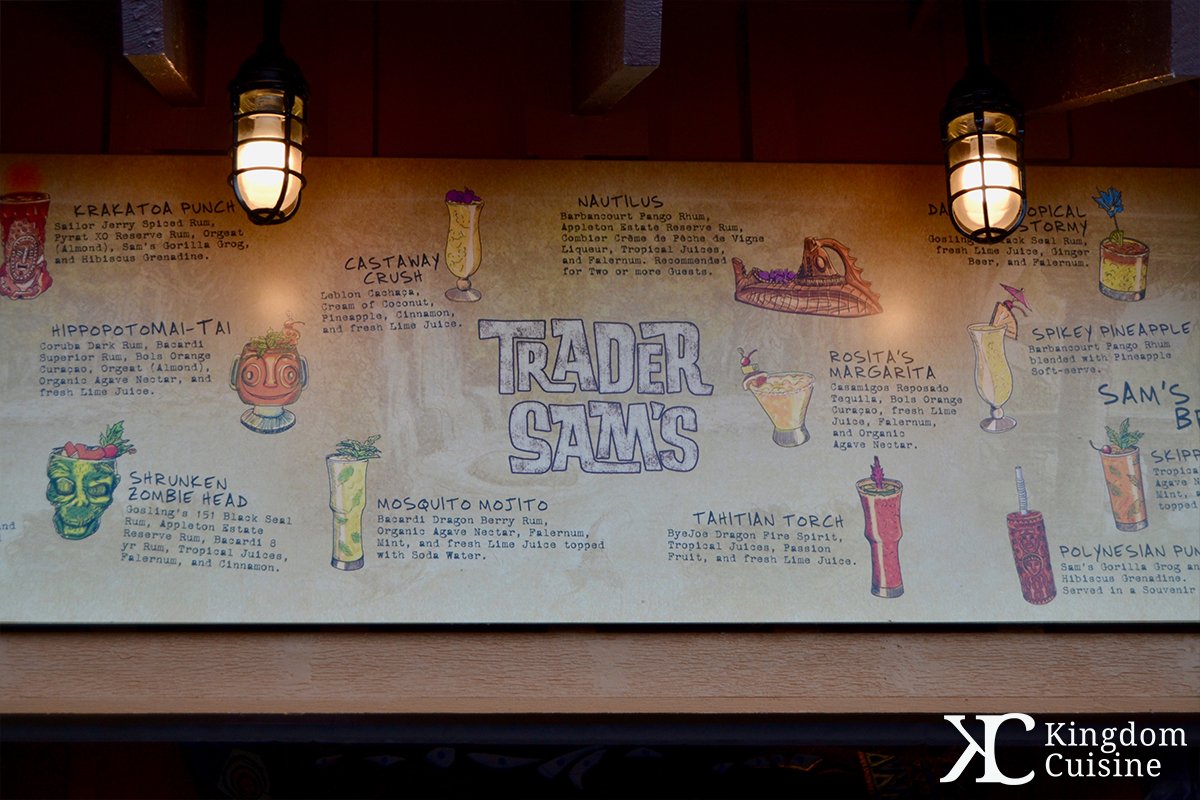 Made from a blend of tropical juices and Sam's Gorilla Grog with Sprite®, each sip is crisp, light, fruity and delicious. The pictures in this post are from Trader Sam's Tiki Terrace, the outside version of the bar at Disney's Polynesian Village Resort.
If you're looking for a place to sit back and relax with friends or family, head on over to Trader Sam's Tiki Terrace!