Rose & Crown Pub & Dining Room is a go-to spot for Disney fans. From the delicious food, to the wonderful view, this restaurant is perfect for any occasion. With delicious offerings like the iconic Fish and Chips, to Scotch Eggs, Rose & Crown boasts consistently great food and service.
The Corned Beef and Cabbage is almost too pretty to eat…almost! This picture-perfect plate is piled high with traditional Irish braised corned beef served alongside steamed cabbage, carrots, and red potatoes. The tender corned beef is topped with stone ground mustard sauce.
Each piece to this mouthwatering meal is thoughtfully prepared adding layer upon layer of flavor. The soft and tender corned beef is brightened with a kick from the stone ground mustard sauce.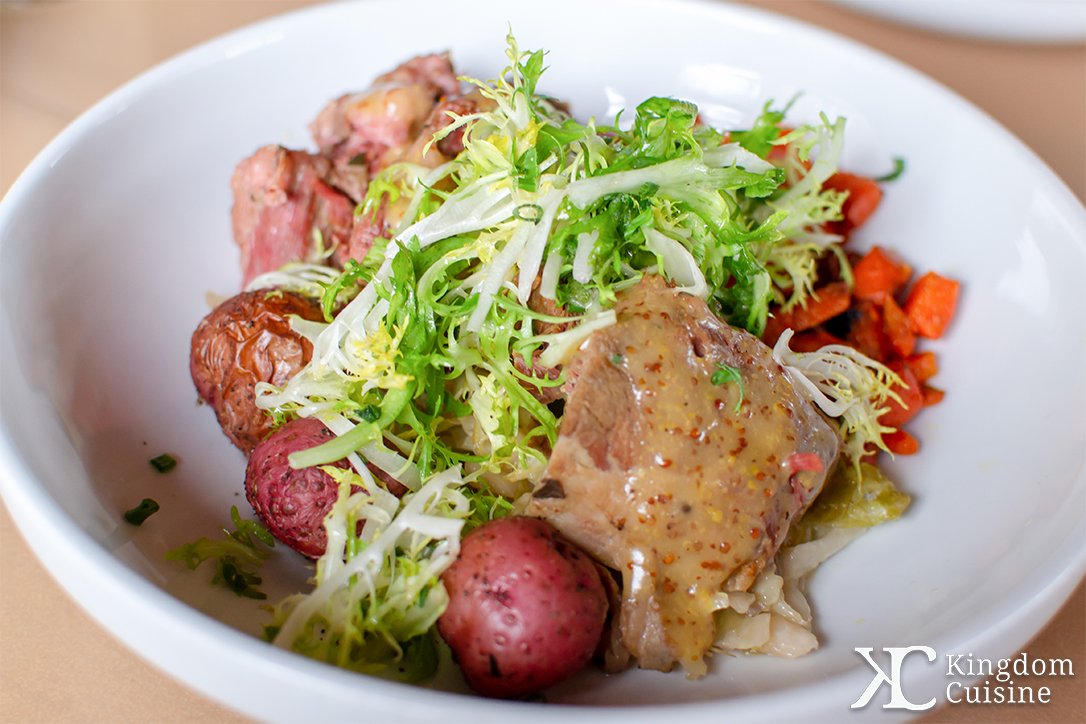 This sensational meal is filling and flavorful, and is the perfect way to unwind and relax with friends or family at Epcot. Reservations are recommended at Rose & Crown and can be made up to 180 days in advance. The KC Team suggests snagging a reservation at Rose & Crown just before the fireworks for the perfect meal and experience!