Recently, we have been taking some time to talk about the Wine Country Brunch at Wine Bar George. Wine Bar George is a gorgeous dining location that offers some wonderful samples of cuisine that pairs beautifully with masterfully selected wine. The restaurant recently opened its doors early on the weekend to allow guests to experience one magical brunch.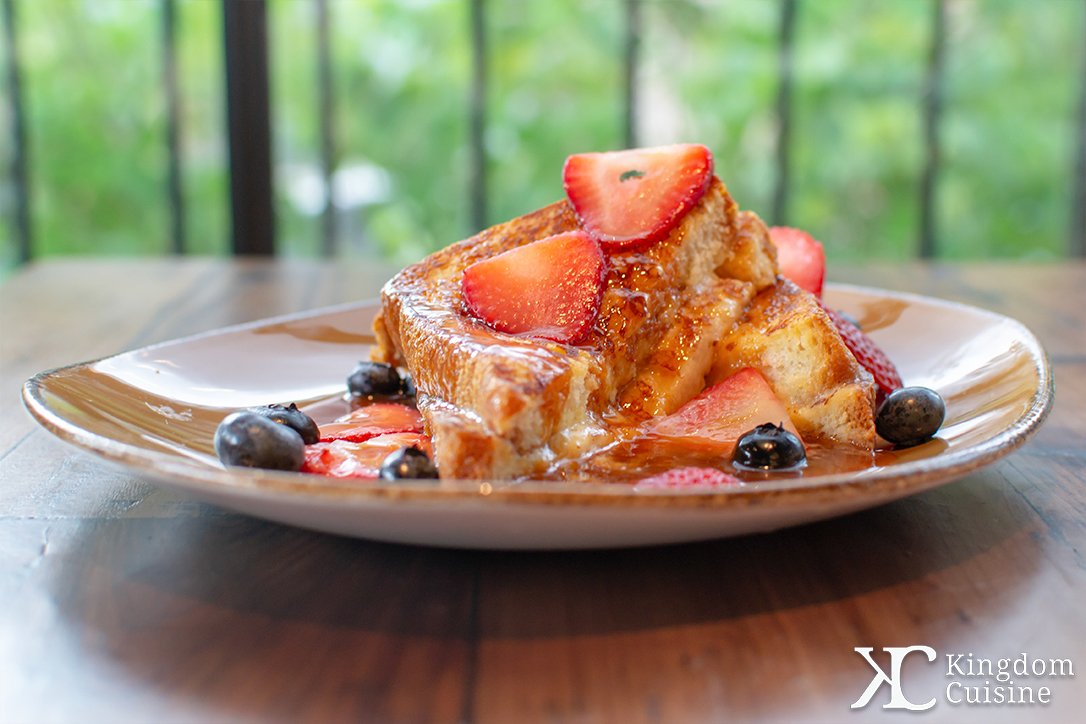 On the Wine Country Brunch menu, guests will find the French Toast. While French Toast may sound like a common entrée for most locations, no other French Toast will compare.
Thick slices of brioche bread form the base for this delicious meal. The bread is coated and cooked in traditional French Toast style before the magic at Wine Country Brunch begins. Two slices of the Brioche French Toast sandwich a thick layer of mascarpone and the entire entrée is covered in a warm caramel sauce and garnished with fresh berries.
Each bite from this French Toast will take you on a journey of flavor, and after your first bite you will decide to never eat French Toast again without caramel sauce. Reservations for Wine Country Brunch are recommended and can be made in advance here!