The Tropical Hideaway at Disneyland Park will open its doors to guests soon and today a first look was given!
The Tropical Hideaway is a gorgeously themed location featuring tasty offerings from all corners of the world. This all-new location is set along the Jungle River waterfront, a perfect spot to sit and relax during a long day in the parks.
Guests can enter The Tropical Hideaway from the main bridge through Walt Disney's Enchanted Tiki Room or along "Skipper's Walk" – a pathway from the Jungle Cruise loading dock.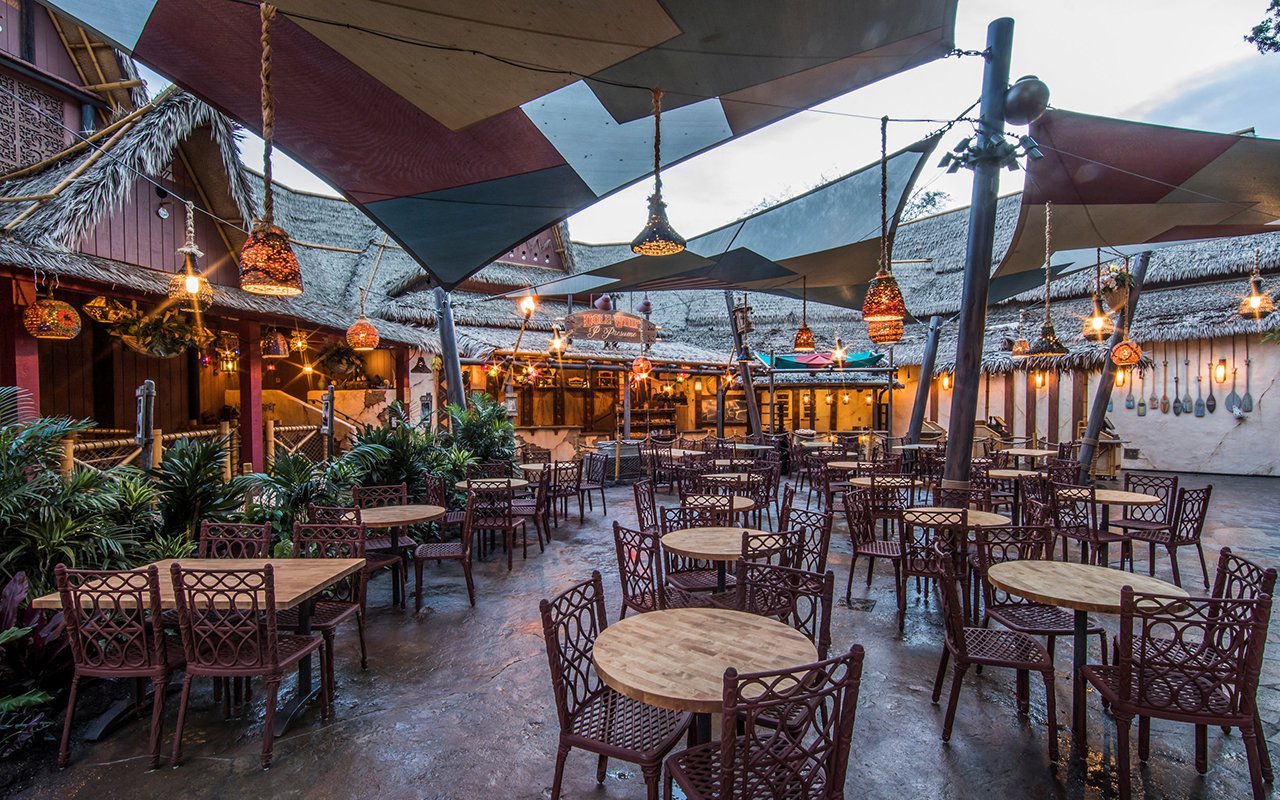 Stars from the Enchanted Tiki Room stay in birdhouses along the roofline of The Tropical Hideaway. Guests can also engage with Rosita – who is waiting for her boat to arrive as she sets off on her next adventure.
Some of the many delicious dining options include unique bao buns (Spiced Vegetable Bao, Kaffir Lime Chicken Bao, and Bulgogi Beef Bao), chilled ramen salad, pineapple lumpia, and much more!
We can't wait to see The Tropical Hideaway in action soon!
***All photos in this article are courtesy of the Disneyland Resort.