Craving a delicious lunch paired with delicious wine from around the world? Then Wine Bar George is your place to go!
Starting today, Friday, July 6, 2018 guests will find a selection of wonderful lunch plates on the menu in addition to traditional offerings served all day. On the lunch menu guests will currently find a trio of plates.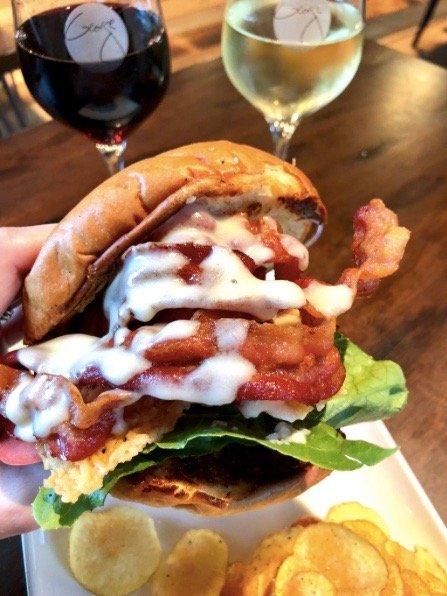 BLT + C with bacon, lettuce, tomato and four-cheese sauce on a brioche bun with house-made chips. Chicken Salad Sandwich with roasted tomatoes on a brioche bun with house-made chips. Lastly, Steak Frites with skirt steak and caramelized onion aïoli served over crispy fries.
The special lunch plates start at just $12, and can all be upgraded and paired with wine picks from Master Sommelier George Miliotes!
*All photos are courtesy of Wine Bar George.