Epcot is full of exotic dining locations. From quiet and intimate dining experiences to a quick bite, there are seemingly endless possibilities around the park. One of those locations is Coral Reef.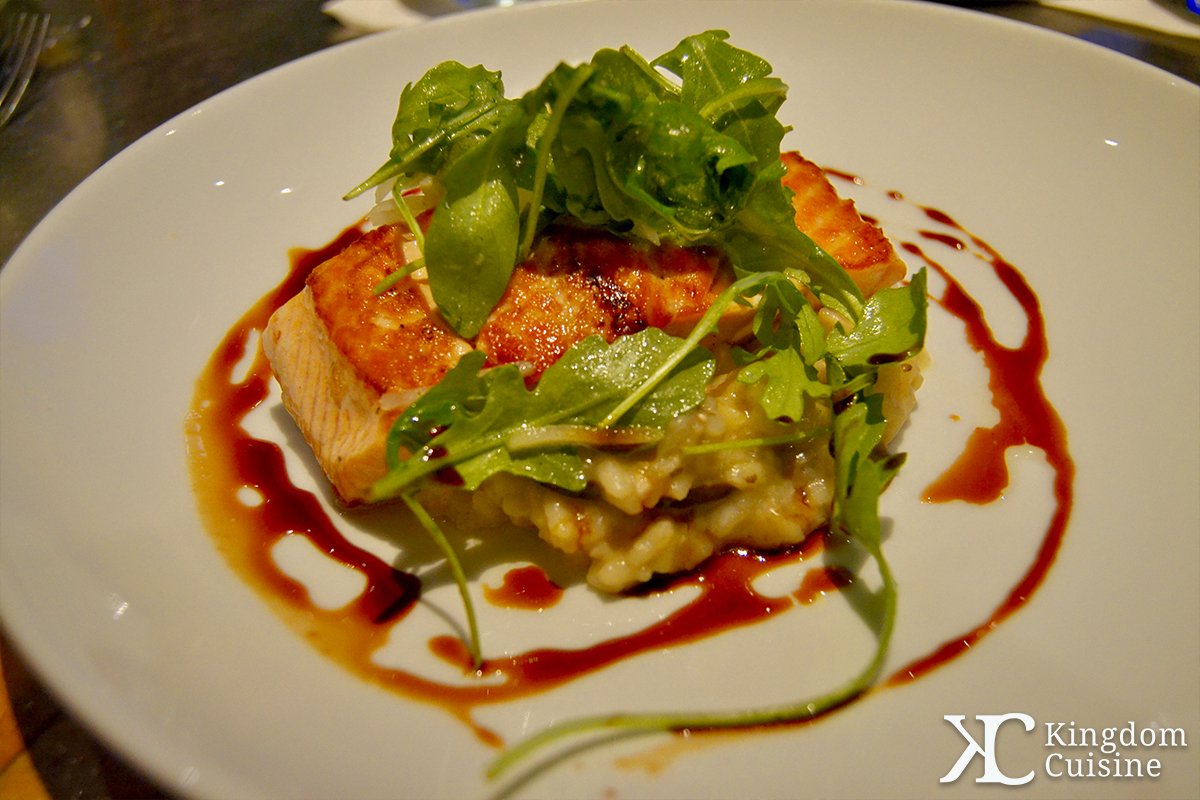 On the main menu at Coral Reef is this Pan-seared Verlasso Salmon. This dish combines a fresh seasonal twist with the tasty risotto. The mouth-watering salmon has a sweet taste the compliments the filet perfectly.
The salmon is then layered over the seasonal risotto (pictured is a mushroom risotto), and topped with baby greens and a pinot noir reduction. This light and fresh meal combines a world full of flavor.