Nestled just inside of Harambe at Disney's Animal Kingdom is Tusker House. Tusker House is a popular character dining location with Safari Donald Duck and his friends. Whether you're headed for a breakfast or dinner buffet, make sure to bring your appetite!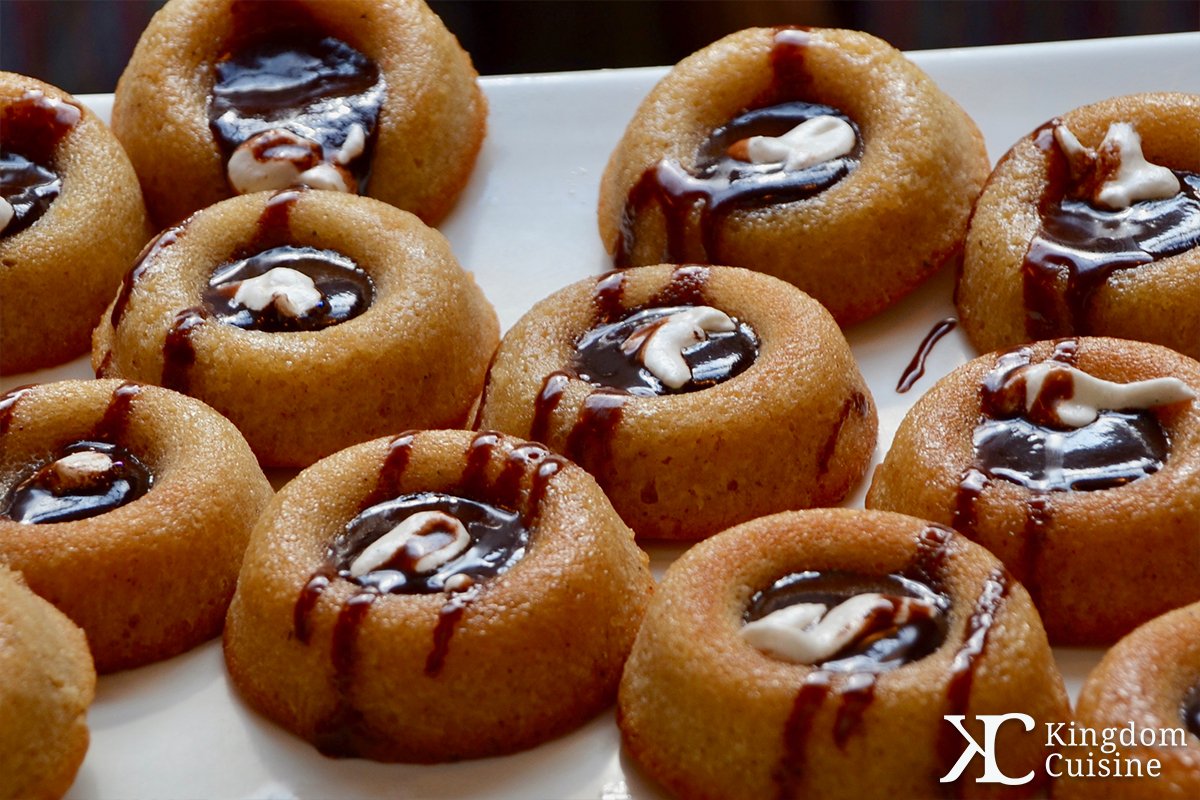 One of the dessert options for lunch and dinner is the Duffin – yes, the Duffin. This donut-muffin hybrid is topped with an indulgent Nutella ganache. The smooth Duffin is just slightly more dense than a traditional cake.
Each bite from the dessert hybrid combines a beautiful blend between the plan Duffin and the Nutella ganache. This unique and quirky dessert seems a little strange at first, but will have you back up at the buffet for more!