Chef Emeril Lagasse takes on Disney Springs in his all-new episode of Emeril's Florida. This new episode, "Food Meets Fun at Disney Springs" features three restaurants around Disney Springs. This episode provides an exclusive look at STK Orlando, The Boathouse and Homecoming: Florida Kitchen. Southern Shine.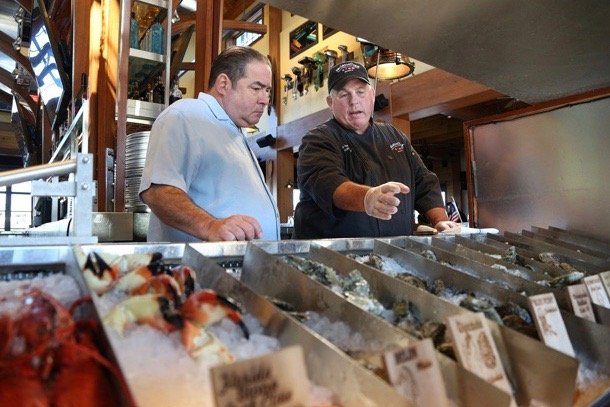 Photos Provided by Disney Parks
Naturally there is wonderful cooking involved! Following a tour of Homecoming, Chef Emeril Lagasse talks with Chef Art Smith and cook Lagasse's Nashville Fried Catfish.
This episode initially aired on January 21, 2017 with two upcoming airings. Tune into the Cooking Channel on January 26, 2017 at 9:30am or January 27, 2017 at 10am.
Do you love Disney food and all things Mickey-shaped?
Share your delicious snacks with us on Instagram and be sure to tag #SnackSquad to be featured!
Discover Snack Squad T-Shirt from Kingdom Cuisine only on Teespring – Free Returns and 100% Guarantee – "If it's Mickey-shaped it's automatically…