Morimoto Asia, located at Disney Springs, has been nominated for a Design 100 New York Design Award. The $17 million remodel transformed the former Mannequins nightclub into the spectacular new restaurant.
Morimoto Asia uses a wide range of green materials from reclaimed lumber, recycled glass, certified bamboo and energy systems to control room temperatures. This restaurant also features a 270 foot long "ribbon bar", which is one of the longest bars in the world.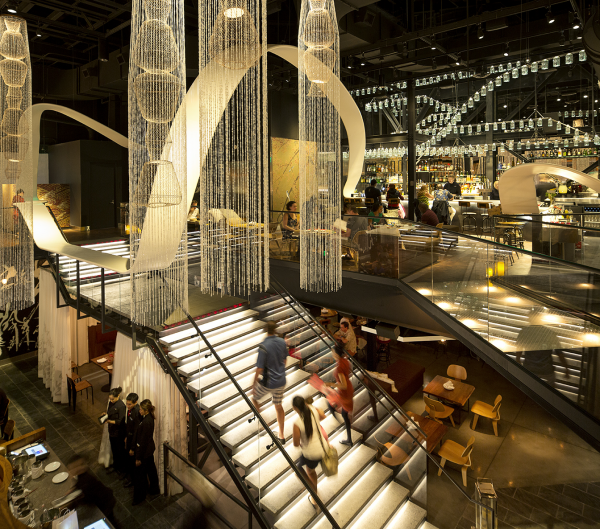 The overall design of Morimoto Asia brings a high-end elegance to the Disney Springs area, with 37 food high ceilings, incredible lighting and unique areas. This iron chef created restaurant is the place to go at Disney Springs for great sushi, and other pan-asian dishes.
To read the full overview of Morimoto Asia from New York Design click here.
Do you love Disney food and all things Mickey-shaped?
Share your delicious snacks with us on Instagram and be sure to tag #SnackSquad to be featured!
Discover Snack Squad T-Shirt from Kingdom Cuisine only on Teespring – Free Returns and 100% Guarantee – "If it's Mickey-shaped it's automatically…