This summer Animal Kingdom will be the home to Tiffins, a 252 seat signature lunch and dinner restaurant located on Discovery Island. Tiffins will feature food from Europe, Asia and the Americas.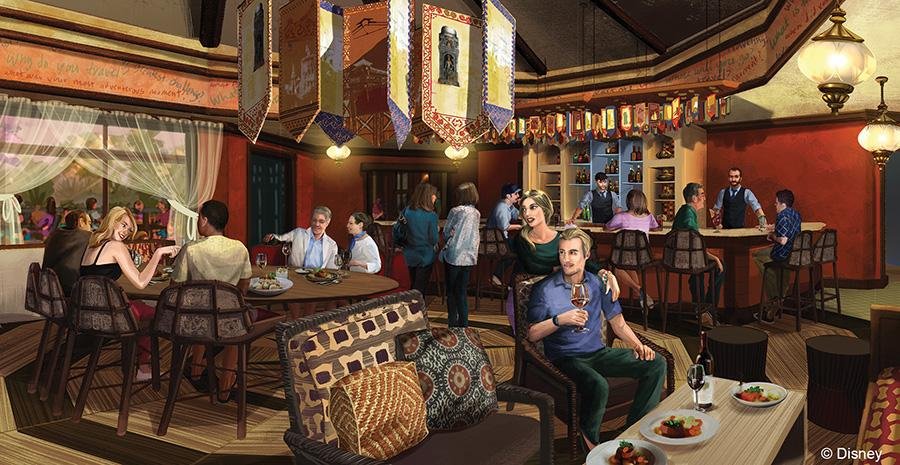 Emily O'Brien, Walt Disney Imagineering executive show producer for Disney's Animal Kingdom says "Tiffins is the signature restaurant at Disney's Animal Kingdom, celebrating the culture of design and research that went into creating this unique park."
"Tiffins is not about a make-believe place, it's about real people and places."
"All the senses are explored and turned into amazing works of art," said O'Brien. "The galleries, or dining rooms, focus on Asia [Trek Gallery with 74 seats] and Africa [Safari Gallery with 64 seats], and the third [Grand Gallery with 114 seats] pays homage to animal species that the Disney Conservation Fund works to protect."
We are excited to see a new signature dining experience at Disney's Animal Kingdom, be sure to stay on the lookout for more details about Tiffins.
Do you love Disney food and all things Mickey-shaped?
Share your delicious snacks with us on Instagram and be sure to tag #SnackSquad to be featured!
Discover Snack Squad T-Shirt from Kingdom Cuisine only on Teespring – Free Returns and 100% Guarantee – "If it's Mickey-shaped it's automatically…