The BOATHOUSE offers many delicious offerings for lunch and dinner, and the dessert menu adds even more power to their menu. It may be tough to choose a dessert, but the Whiskey Caramel Cornbread Cake is surely a great decision.
This warm cornbread cake is very soft and the whipped buttermilk adds a very creamy mix and loads of extra flavor to the cake. Topped off with fresh mixed berries and warm whiskey sauce you will definitely enjoy every last taste. Looking for an activity after devouring this decadent dessert? Take an incredible ride in an authentic and restored Amphicar or stop by at the Ship's Store for unique gifts, goodies and souvenirs you won't find anywhere else!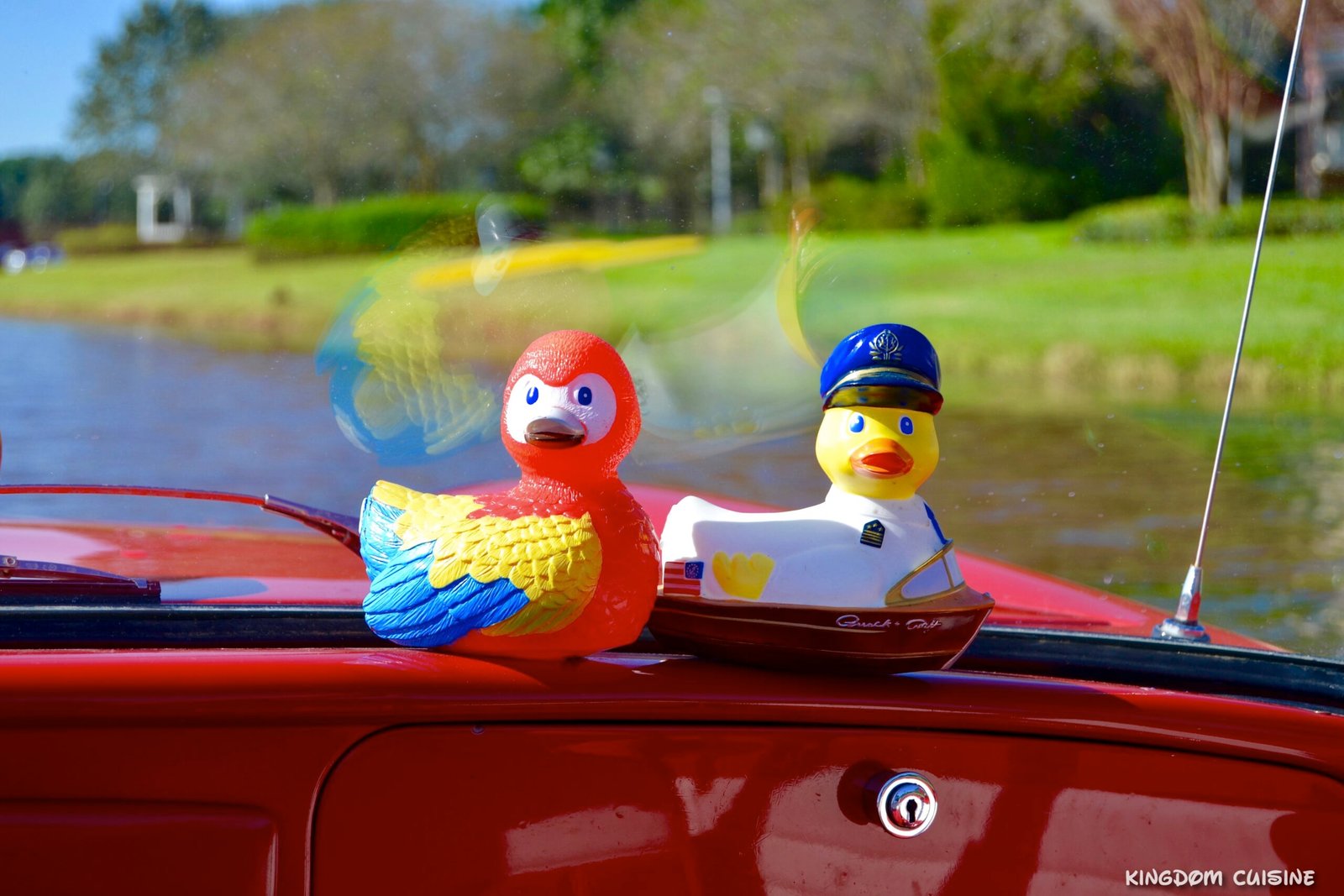 Make sure you check out The BOATHOUSE®: Great Food, Waterfront Dining, Dream Boats™ the next time you are at Walt Disney World for a great meal and a great time!
Do you love Disney food and all things Mickey-shaped?
Share your delicious snacks with us on Instagram and be sure to tag #SnackSquad to be featured!
Discover Snack Squad T-Shirt from Kingdom Cuisine only on Teespring – Free Returns and 100% Guarantee – "If it's Mickey-shaped it's automatically…